Eddie Morris (Lead),Stan Tucker (Tenor),Eddie Wardle (Baritone) and Allen Purdy (Bass) wereTheTempests from the Waggener High School in Louisville, KY.
In the above picture...Eddie Morris, Allen Purdy, Eddie Wardle and Stan Tucker.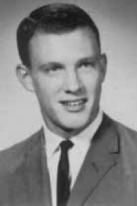 Eddie Morris and Allen Purdy.
Eddie Wardle and Stan Tucker.
Present in the Kreiter's guide as...
EDDIE MORRIS.
(The label only credited the record to Tempest's lead Singer ,Eddie Morris).
-Chimes Of My Heart/I'll Do It For You. Disc Masters Records-1964.
To Listen or Download_A Side,please visit,
https://www.box.com/s/kqg5x0xpus5u7v754w4m
Or go to Youtube...
The group have another recording (as Eddy Morris) not present in the doo wop guides...
-Someone Like You/Going My Way. Lesley Records-1963.
LISTEN...